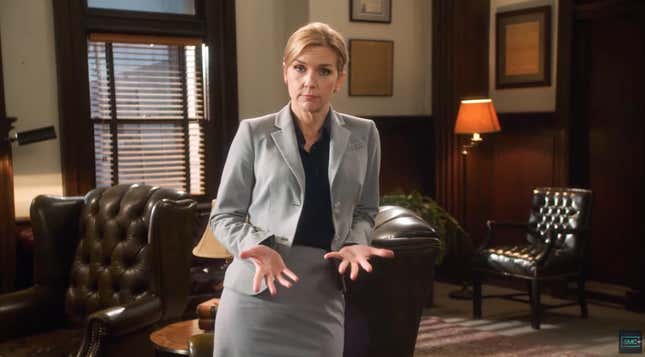 Vince Gilligan is returning to Albuquerque–and science fiction. The acclaimed creator of AMC's Breaking Bad and its spin-off Better Call Saul, who also worked for multiple years on Fox's The X-Files (and co-created spin-off The Lone Gunman) just revealed a tiny bit of information about his new series starring Emmy-nominated Saul star Rhea Seehorn.
Microsoft Surface Laptop Studio 2 Hands On
In a new interview with Variety, Gilligan said now that the WGA strike is over, the writers room for the as-yet-untitled show is reopening. He explained that when the WGA strike began, the writers room for the as-yet-untitled show was reopening. "We're going back to finish the second to last episode, and then we'll get back to working on the final episode. We're excited to get back to work." The strike would have prevented us from starting to shoot. We're glad it's over. The strike was a sad requirement, and we are all happy that it is behind us. He said, "I would not call this heavy sci-fi. I would call it mild sci-fi." "But there is a sci fi element in it. There's also no crime and no methamphetamine. It will be different and fun… I know it's a story that interests me, and Rhea will be playing a very different character than she played on
Saul. There's no overlap that I can see." There's no overlap that I can see." As for the plot, all he would tease is that it takes place in "the world we live in," but a version of it that "changes very abruptly in the first episode, and then it is quite different … and the consequences that that reaps hopefully provide drama for many, many episodes after that."Considering their track records, we'll definitely be interested to see what Gilligan and Seehorn have coming up next.Want more io9 news? Check out when to expect the latest Marvel,
Star Wars
, and
---
Star Trek releases, what's next for the DC Universe on film and TV, and everything you need to know about the future of Doctor Who.