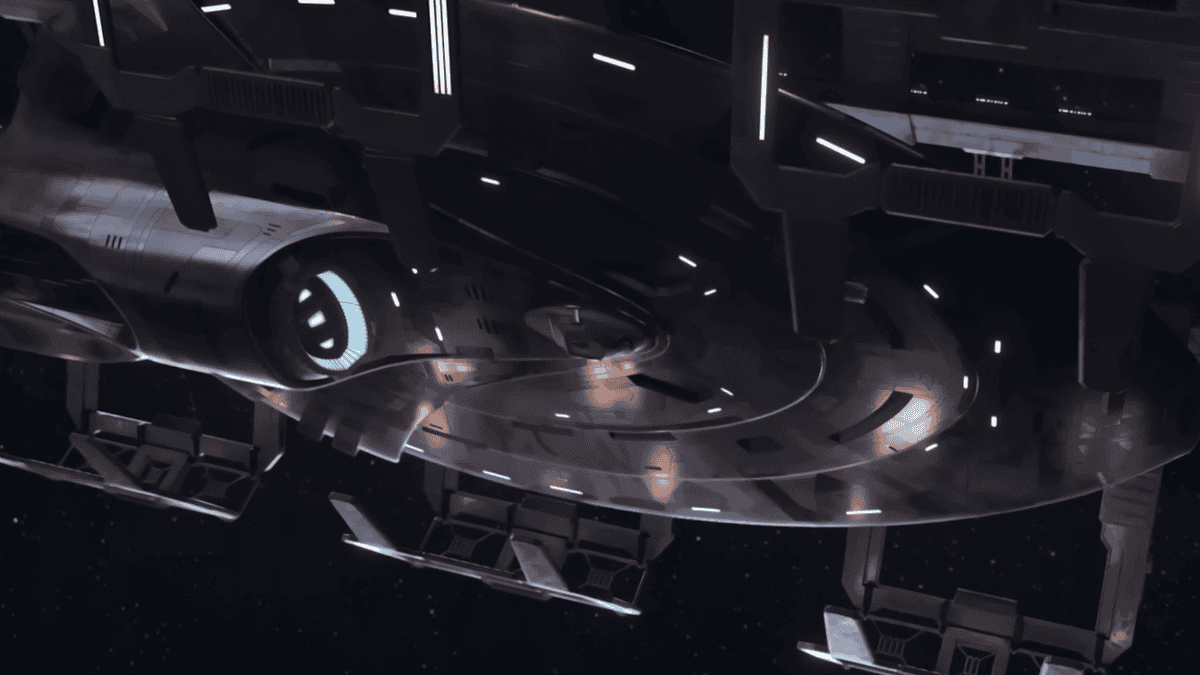 The unfortunate removal of Star Trek: Prodigy from Paramount+ earlier this year hasn't been a killing blow for the team on the animated series, who continue to work on finishing the previously greenlit season two in the hopes that the show can find a home elsewhere. But what then? It's not necessarily the end of the show entirely.
Strange New Worlds' Melissa Navia Talks About Star Trek Fan Reactions | io9 Interview
Speaking to TrekMovie recently about the show's unceremonious erasure from Paramount+–and the streamer's simultaneous decision to walk back its previous greenlight for season two of the animated series, which at that point was in the latter stages of production–executive producer Aaron Waltke discussed some of the initial confusion about the situation, and how Prodigy doesn't just have a chance to find a new home for its sophomore season, but potentially one that could see the series keep going beyond that.
"There was a lot of confusion because it was kind of announced alongside a number of shows that were I believe, officially cancelled, but at the bottom of some of those articles [reporting Prodigy's removal], you saw the caveat of like, 'Oh, we're actually still producing our show and we're shopping it around for the potential for more episodes and licensing,'" Waltke told TrekMovie.
" I think there's nothing preventing them from paying for more episodes. I think the question now is just who's paying for it? But from what I understand the talks are active," the producer continued. "There is some positive trending, but deals like this take a very long time, as you can imagine. All I can do is just like keep up the movement, keep the faith, and eventually I think we can expect some very good news."
That faith is something that has been keenly felt by Prodigy's production team thanks to a vociferously passionate and ongoing fan movement to keep the series going. Rallying under the hashtag #SaveStarTrekProdigy on social media, fan campaigners recently even managed to fund an aerial banner promoting the series over the skies of Los Angeles, hoping the (currently picketed) studios and networks below might pay attention and give Prodigy a home.
"I think Star Trek fans more than anyone don't like it when you mess with their shows. I think they're some of the most passionate people out there," Waltke said of the fandom's response to Prodigy's current predicament. "There's a great legacy in Star Trek of efforts to sustain the movement dating all the way to Bjo and John Trimble [two key figures in the fan letter writing campaign that saw the original Star Trek renewed for a third and ultimately final season]. So the fact that that kind of legacy has been resuscitated for our show is a deep honor."
The ongoing unprecedented labor movement in Hollywood might make any kind of decision about Star Trek Prodigy's fate–and its potential future–a while off, but at least the team behind it has high hopes the Voyager-A will get out of spacedock at some point.
---
Want more io9 news? Check out when to expect the latest Marvel, Star Wars, and Star Trek releases, what's next for the DC Universe on film and TV, and everything you need to know about the future of Doctor Who.