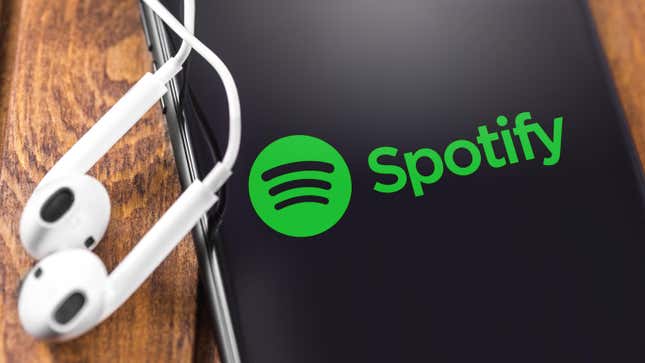 Spotify giveth and taketh away: If you want to sing along to your favorite tunes, you'd better fork over $10.99 every month. The music streaming service has revealed it is currently testing a plan to only make lyrics available to Premium subscribers.
Johnny Knoxville Loved Collectibles | First Fandoms
Users on Reddit first noticed the change, and Spotify confirmed the news to The Verge. Users can scroll past the album art and audio controls on most songs hosted by Spotify to reveal a card with lyrics synced with the music. Spotify's co-head for global communications CJ Stanly told The Verge that the company regularly conducts tests. Some of these tests pave the way for a better user experience, while others are merely a learning tool. "In keeping with our standard practices, we're currently testing this with a limited number of users in a pair of markets."Spotify did not immediately return Gizmodo's request for comment on the paywall.
Spotify globally rolled out the lyrics feature in the fall of 2021 as
reported
by TechCrunch, but began testing it in certain markets across the world as early as 2019. Lyrics are integrated into the platform from an Italian music data company called Musixmatch, and artists are encouraged to upload their own lyrics for accuracy. This move to paywall lyrics comes from a platform which is constantly innovating to attract users. In February, Spotify debuted a grating AI-powered DJ it marketed as the latest music exploration. DJ will play songs it thinks you like while interrupting after each offering with some cheeky quip to pull you right out of your music-listening
experience. The following month, Spotify launched a TikTok style home feed which encourages users to scroll endlessly through visuals to discover new songs. The music streaming service is currently facing serious financial problems while its main competitor, Apple Music doesn't need to make a profit as its primary goal is to sell hardware.