by Mariela Jara (

lima

)
Inter Press Service
LIMA, Sep 28 (IPS) – Nearly 700,000 people have migrated internally in Peru due to the effects of climate change. This mass displacement is a clear problem in this South American country, one of the most vulnerable to the global climate crisis due to its biodiversity, geography and 28 different types of climates.
"We recognize migration due to climate change as a very tangible issue that needs to be addressed," Pablo Pena, a geographer who is coordinator of the Emergency and Humanitarian Assistance Unit of the International Organization for Migration (IOM) in Peru, told IPS.
In an interview with IPS at the UN agency's headquarters in Lima, Pena reported that according to the international Internal Displacement Monitoring Center, the number of people displaced within Peru's borders by disasters between 2008 and 2022 is estimated at 659,000, most of them floods related to climate disturbances.
In this Andean country of 33 million inhabitants, there is a lack of specific and centralized data to determine the characteristics of migration caused by environmental and climate change factors.
Pena said that through a specific project, the IOM has collaborated with the Peruvian government in drafting an action plan aimed at preventing and addressing climate-related forced migration, on the basis of which a pilot project will begin in October to systematize information from different sources on displacement in order to incorporate the environmental and climate component.
"We aim to be able to define climate migrants and incorporate them into all regulations," said the expert. The project, which includes gender, rights and intergenerational approaches, is being worked on with the Ministries of the Environment and of Women and Vulnerable Populations.
He added that this type of migration is multidimensional. People Pen Pen CREDIT: Mariela Jara / IPS
The Central Reserve Bank, in charge of preserving monetary stability and managing international reserves, lowered in its September monthly report Peru's economic growth projection to 0.9 percent for this year, partly due to the varied impacts of climate change on agriculture and fishing.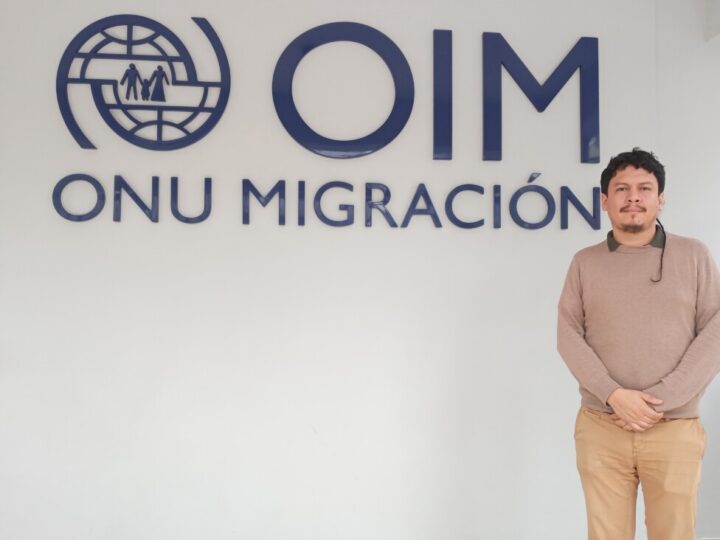 "The World Bank estimates that by 2050 there will be more than 10 million climate migrants in Latin America," said Pena.
The same multilateral institution, in its June publication Peru Strategic Actions Toward Water Security, points out that people without economic problems are 10 times more resistant than those living in poverty to climatic impacts such as floods and droughts, which are increasing at the national level.
The country is currently experiencing the Coastal El Nino climate phenomenon, which in March caused floods in northern cities and droughts in the south. In CREDIT: Mariela Jara / IPS
Reluctance to migrate to safer areas
Piura, a northern coastal department with an estimated population of just over two million inhabitants, has been hit by every El Nino episode, including this year's, which left more than 46,000 homes damaged, even in areas that had been rebuilt.
Juan Aguilar, manager of Natural Resources of the Piura regional government, maintains that the high vulnerability to ENSO is worsening with climate change and is affecting the population, communication routes and staple crops.
Aguilar spoke to IPS about the situation of people who, despite having lost their homes for climatic reasons, choose not to migrate, in what he considers to be a majority trend.
"People are not willing overall to move to safer areas, even during El Nino 2017 when there were initiatives to relocate them to other places; they prefer to wait for the phenomenon to pass and return to their homes," he added.
View of the Rimac River as it passes through the municipality of Lurigancho-Chosica, in the Peruvian province of Lima. The He A He " Paul " " The The most notorious due to their catastrophic impact occurred in 1987, 2017, 2018 and March of this year.
Landslides, known in Peru by the Quechua indigenous term "huaycos", have been part of the country's history, due to the combination of the special characteristics of the rugged geography of the Andes highlands and the ENSO phenomenon.
In an IPS tour of the Chosica area of Pedregal, one of the areas vulnerable to landslides and mudslides due to the rains, there was concern in the municipality about the risks they face, but also a distrust of moving to a safer place to start over.
"I came here to Pedregal as a child when this was all fields where cotton and sugar cane were planted. Paul She She " She She She CREDIT: Mariela Jara / IPS
"I came here in 1989 with my mom, she was a survivor of the 1987 huayco, and we lived in tents until we were relocated here. It Her She Related I would like the authorities to at least work to prevent the river from overflowing while we are here," she said, pointing to the rocks left by the 2017 landslide that have not been removed.
(c) Inter Press Service (2023) — All Rights Reserved
Original source: Inter Press Service
Where next?
Browse related news topics:
Latest news
Read the latest news stories:
Peru Faces Challenge of Climate Change-Driven Internal Migration
Thursday, September 28, 2023
Nigerian Women Challenge 'Colonialist' Patriarchy
Thursday, September 28, 2023
Thursday, September 28, 2023
Human rights defenders face harsh reprisals for partnering with UN
Thursday, September 28, 2023
UN rights experts slam 'systemic racism' in US police and courts
Thursday, September 28, 2023
DR Congo: UN mission still disinformation target, as withdrawal speculation growsThursday, September 28, 2023