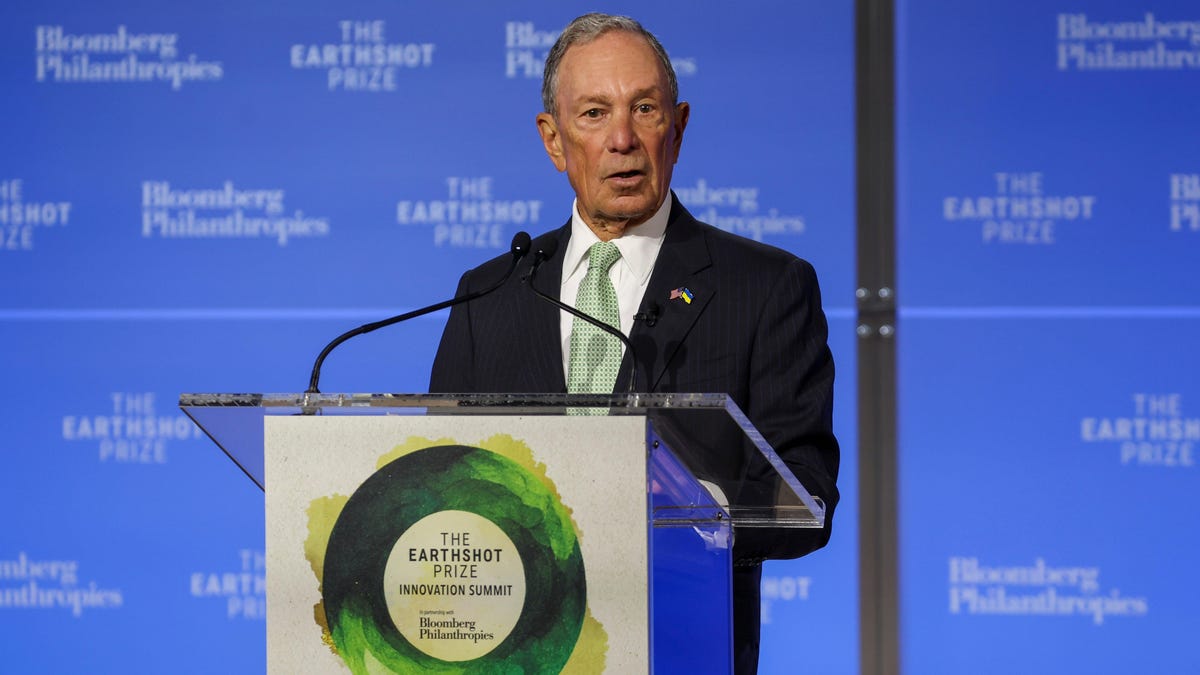 Billionaire, philanthropist, and former NYC Mayor Michael Bloomberg announced this week that he will invest $500 million into his campaign to shut down coal plants and halve gas use by 2030.
What Is Carbon Capture? With Gizmodo's Molly Taft | Techmodo
Through the Beyond Carbon campaign, Bloomberg has successfully helped shut down about 70% of all coal plants in the U.S. This new campaign is designed to close the remaining 150 coal-fired plants. Beyond Carbon also seeks to work with local and state groups to stop the construction of gas plants.
The financing is intended to support research, including studies and analysis to deliver accurate data to partnering organizations and officials for better decision-making. The money will be used to fund local advocacy and policy, as well as litigation against power companies. Bloomberg Philanthropies released a press statement stating that this campaign to close coal-fired
plants would encourage officials to invest more in renewable energy. "Our climate is warming at a breakneck pace, and there's more urgency than ever to cut emissions from fossil fuels & move the U.S. faster toward a clean energy future," Bloomberg , referring to the recent announcement.tweeted yesterdaySeveral organizations that have worked closely with the Beyond Carbon campaign have lauded Bloomberg's efforts and financing. Ben Jealous said in a Sierra Club press release that combating the climate crisis was the most important fight of our times. "We must transition from fossil fuels to clean energy if we want to protect our health, our environment, and our children, and we must do so in a way that empowers local communities and prioritizes environmental justice."
When the Beyond Carbon campaign was first launched, the goal was to retire about 30% of coal plants by 2020. With the help of environmental groups across the country and an initial $500 million donation from Bloomberg, this campaign was able to close more than half the coal plants in the United States by 2022.
Reuters reported on this. Bloomberg has long been a champion of environmental and climate issues. In 2007, Gothamist reported that Bloomberg used his SUV to take the subway when he was mayor of New York. He also pushed for more biking infrastructure in the city, and the Citi Bike system was launched in 2013.Bloomberg has also financed other environmental campaigns, including one to stop new petrochemical plants that produce packaging, plastics, and fertilizers, The New York Times
reported. Last year, he launched an $85,000,000 campaign
to support the Beyond Petrochemicals Campaign with the goal of "blocking the expansion" of more than 120 proposed projects in Louisiana, Ohio River Valley and Texas. Want more climate and environmental stories? Check out Earther's guides to decarbonizing your home, divesting from fossil fuels,
packing a disaster go bag, and overcoming climate dread. And don't miss our coverage of the latest IPCC climate report, the future of carbon dioxide removal, and the un-greenwashed facts on bioplastics and plastic recycling.