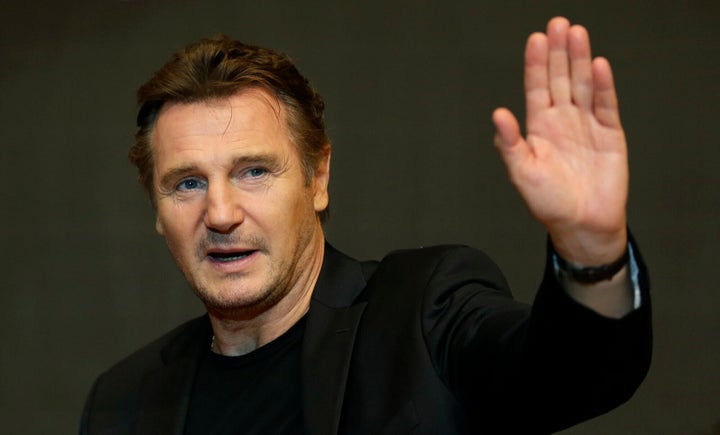 Liam Neeson hasn't been to confession since he was a teenager — due to a row over masturbation.
The Northern Irish actor chronicled the incident in a clip released Friday for an upcoming episode of Conan O'Brien's podcast. In the video, he detailed how his honesty with a traveling missionary turned him off from confession forever.
"I had learned how to pleasure myself at home, onto the sheets," Neeson began, saying he'd also looked up the word for what it was called.
"'Masturbate'? "'Masturbation?'" he asked, as he reenacted the moment. I'll say that." I'll say that."
During his confession, a 15-year-old Neeson cleverly began by discussing boring trivialities about arguments with his family before finally revealing that he'd masturbated.
He said the missionary screamed so loudly that "old women just outside the confessional" began "kneeling and saying their prayers." Neeson told O'Brien that the man's "booming" voice allowed them to "hear everything."
"You what? !" Neeson said, imitating the missionary.
"This guy, literally, I mean, he almost said things like: 'The grass will grow over the palm of your hand before you're 21! Neeson continued, "Stop that evil practice!" That was the last time I ever went. That was the last time I ever went."
Neeson, who was an amateur fighter in his teenage years, told O'Brien that he was "still boxing" at the time of the confession. He said that the missionaries from Africa were always a "great event" and going to confession was a "big deal."