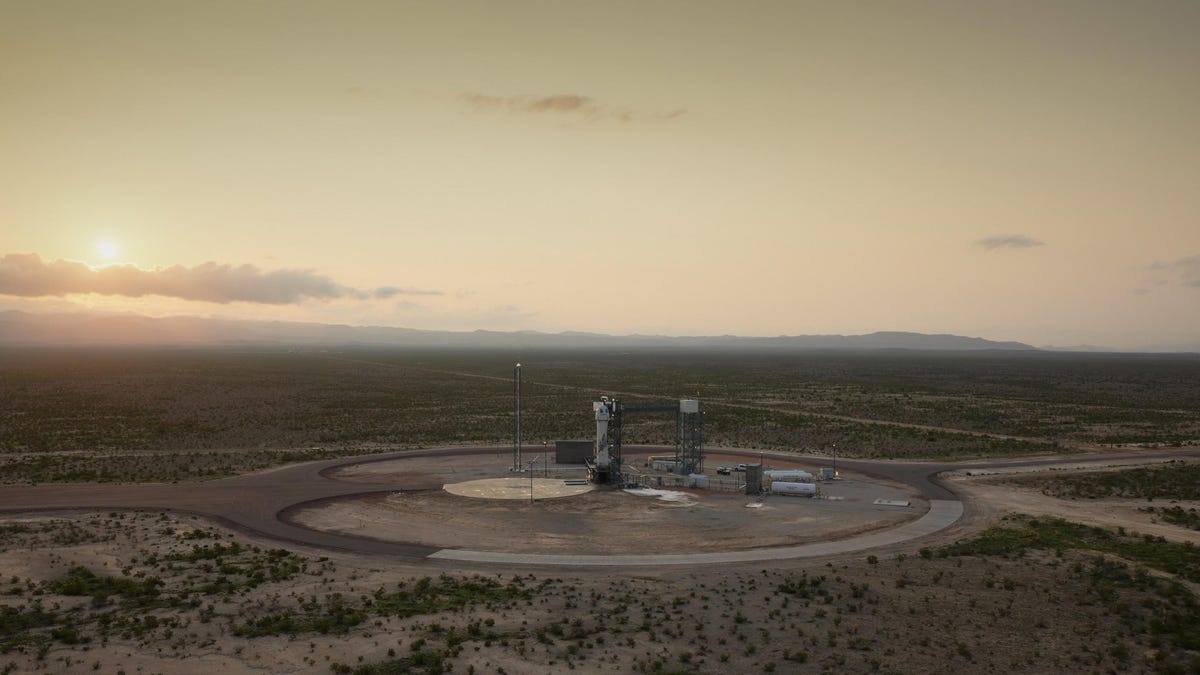 An Amazon shareholder has filed a lawsuit against the company's founder Jeff Bezos and its board of directors for allegedly exercising bad judgement and not acting in good faith when selecting the launch providers for Project Kuiper.
Top 5 Shopping Tips for Amazon Prime Day
The suit, filed by Cleveland Bakers and Teamsters Pension Fund this week, claims that Amazon's board of directors hastily approved Bezos' space company Blue Origin, and United Launch Alliance (ULA), while purposely not considering SpaceX due to personal rivalry, the Delaware Business Court Insider first reported.
Amazon awarded three contracts worth around $1.7 billion to Blue Origin, ULA, and Arianespace to launch most of its 3,236-satellite constellation to low Earth orbit. The Vulcan Centaur of ULA uses BE-4 engines that were built by Blue Origin. Amazon's license with the Federal Communications Commission stipulates that it must launch half of Project Kuiper by 2026, with the entire 3,236-satellite constellation launched to low Earth orbit by 2029. The company has not yet launched any of its satellites.The lawsuit claims that the board of directors met in March 2022 to discuss the three launch contracts, and allegedly approved the contracts in 40 minutes based on little information and without seeking any kind of expert review.
"The claims in this lawsuit are completely without merit, and we look forward to showing that through the legal process," an Amazon spokesperson told Gizmodo in an email.
The lawsuit accuses Amazon's board of directors of hastily approving Project Kuiper's launch providers while ignoring the conflict of interest with Bezos' private space company. "By approving the related-party contracts during two cursory meetings without having conducted any meaningful analysis, without having protected the negotiation process from Bezos' glaring conflict of interest, and without having conducted any real scrutiny of the contracts, the Amazon Board knowingly abdicated its fiduciary duties and acted in bad faith," the lawsuit stated.
Amazon's shareholder also complained that the board of directors did not consider SpaceX as one of the launch providers despite the company's proven track record. Elon Musk's space company used the Falcon 9 rocket to launch over 5,000 Starlink satellites. The lawsuit refers to Musk as "Bezos' longtime rival," and mentions Blue Origin losing to SpaceX for "lucrative government launch contracts," among which is
NASA's lunar lander."By excluding SpaceX, Bezos and his management team minimized bid competition for the launch agreements and likely committed Amazon to spending hundreds of millions of dollars more than it would have otherwise had to," the lawsuit stated.
The rockets selected by Amazon, on the other hand, have all struggled to reach orbit for the first time. ULA's Vulcan Centaur, which was supposed to debut in the fall of 2023
but has been plagued by setbacks, is still yet to launch. The rocket was supposed to carry Project Kuiper's prototype satellites during its inaugural flight but Amazon decided to transfer its satellites to ULA's long-serving Atlas 5 instead as Vulcan awaits its debut.Arianespace's Ariane 6 rocket has also suffered several delays and its debut has slipped to 2024. Blue Origin's New Glenn (which was supposed to launch Project Kuiper Satellites) is also more than two-years behind schedule. New Glenn is also supposed to launch for the first time in 2024.For more spaceflight in your life, follow us on
Twitter
and bookmark Gizmodo's dedicated Spaceflight page.