The former campaign treasurer who helped shepherd scandal-plagued New York Congressman George Santos into office pleaded guilty today to federal felony charges in a Long Island courtroom.
Nancy Marks could face up to five years behind bars after admitting to conspiring with a congressional candidate to commit wire fraud, make false statements and commit identify theft, among other crimes.
She didn't speak to reporters after the hearing in Central Islip, New York. Her former boss George Santos has announced that he will run for re-election. He won his first term as a congressman in 2022. As part of the federal investigation that led to Marks' plea, he faces 13 felony charges.
Santos has admitted to lying about his personal history. He is due back in court on October 27. He invented stories about family who survived the Holocaust, and created a fictional narrative of his education and career accomplishments.
WASHINGTON DC – JANUARY 31, 2023: U.S. Rep. George Santos, R-NY, leaves the Capitol Hill Club in Washington DC as members of press follow. (Photo by Alex Wong/Getty Images).
Alex Wong/Getty Images
hide caption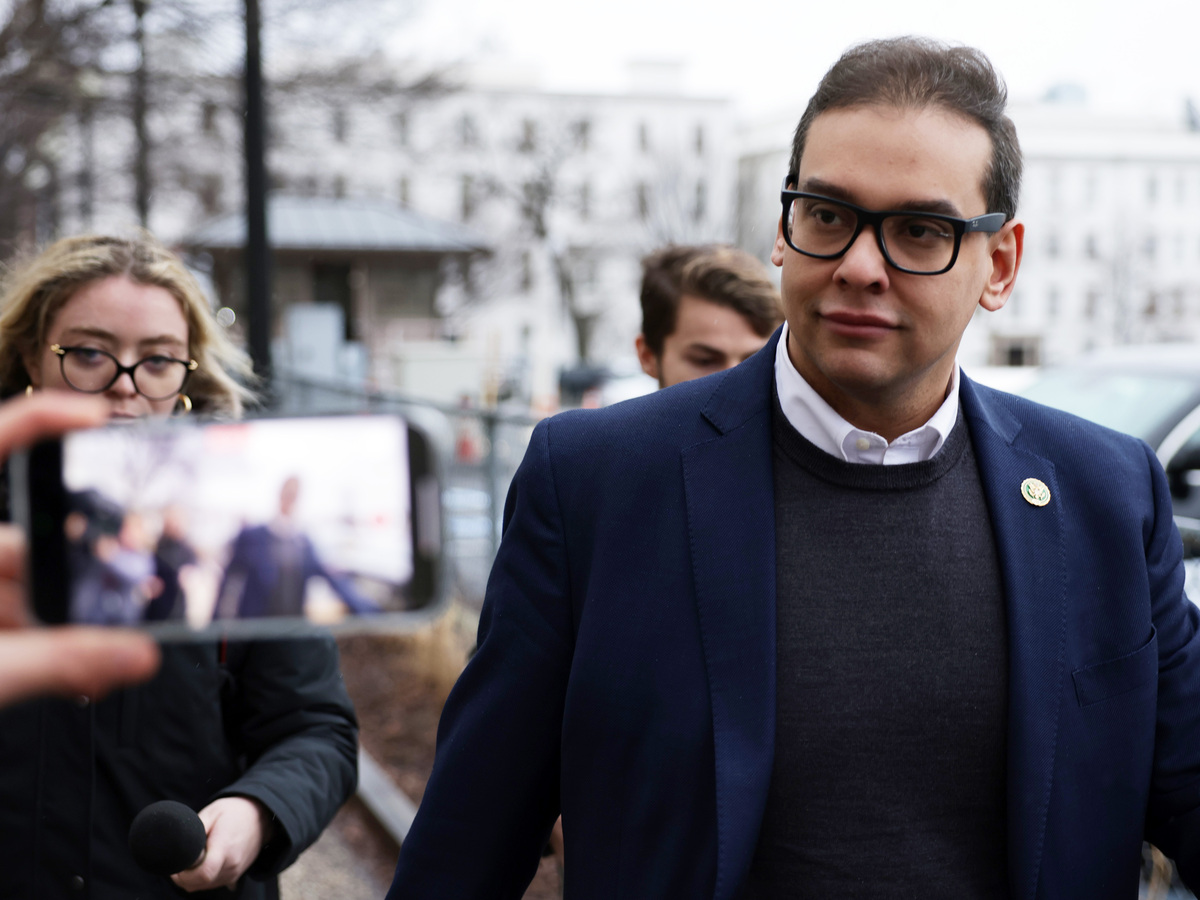 n fact, the congressional candidate had not made the reported loans and, at the time the loans were reported, did not have the funds necessary to make such loans," the U.S. Attorney's Office for the Eastern District of New York said in a statement.
It's not year clear whether Marks will cooperate with prosecutors in their case against Santos. According to U.S. officials she could face up to five-years in prison. Santos has not yet publicly commented on the guilty plea. Santos is a frequent social media user. The congressman is still a full-fledged member of the Republican party, but he no longer has committee assignments. Marks has worked with Santos throughout her career as a money manager for political campaigns. She worked as a treasurer in New York State for influential Republican politicians, political action committees and other organizations before joining Santos' first unsuccessful campaign. In 2022, she worked as a bookkeeper during the unsuccessful governorship bid of former congressman Lee Zeldin. There's no indication that any criminal activity described in the plea agreement involved other politicians.