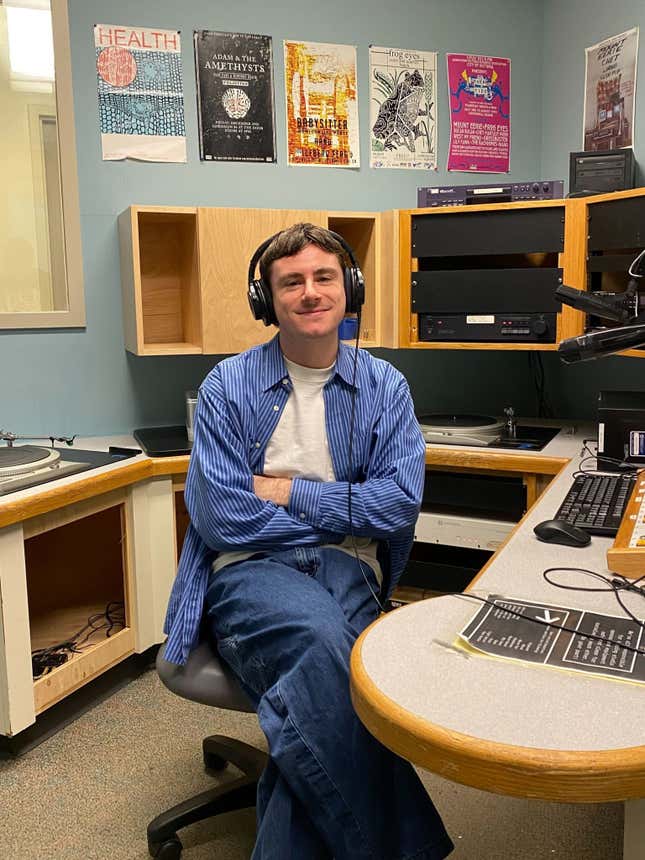 In early August, college radio stations and student newspapers across Canada started noticing something odd. Station managers and editors saw big dips in visits to their websites, particularly by way of Facebook and Instagram. Rowan Grice, a 28-year-old station manager at the University of Victoria's CFUV station, says he received a handful of puzzling messages from listeners saying they couldn't access the station's Facebook and Instagram pages at all. That handful grew larger every few days, confounding both Grice and his listeners. In mid-August, he suddenly understood what had happened. CFUV, like many other student publications in Canada, had become collateral damage in Meta's war against the Canadian government and the country's news publishers.
"It's like we suddenly don't exist on Facebook or Instagram," Grice said in an interview with Gizmodo. The station manager told Gizmodo he received an alert from Meta saying the station had been identified as a news provider according to the criteria of recently passed legislation. For the station's six thousand Facebook followers, CFUV essentially ceased to exist.
Grice and other journalists at school or small community news outlets have found themselves thrust into limbo due to Meta's opposition to a recently passed bill, C-18, also known as "The Online News Act." The legislation forces Meta, Google, and other companies to pay news publishers when the tech giants' sites access and reproduce news publishers' content, as Facebook does when a user posts a link to a news story.
Meta has opposed the Online News Act from its inception, arguing it incorrectly characterizes social networks as taking advantage of publishers. The Canadian government and its supporters adamantly believe the legislation is essential to piece back together a decaying local news industry gutted by the transition from print to online distribution in the 2000s and 2010s. When the tech giant and Prime Minister Justin Trudeau were unable to reach anything close to an agreement, Meta presented the government with an ultimatum: rein in the law or Facebook and Instagram would shut off all access to Canadian news.
Canada didn't balk, so Meta made good on its threat and began rolling out a remarkable nationwide news blackout on August 1. The sweeping prohibition means any Canadian Facebook and Instagram users simply won't see or be able to share news from publishers, be they Canadian or foreign. News stories won't appear on their feeds, even when those articles contain critical information about local goings-on or, as was the case last month, up-to-the-minute updates on wildfires. An association of Canada's largest news outlets is demanding an antitrust investigation into Meta. A Meta spokesperson told Gizmodo these restrictions do not apply to news links appearing on WhatsApp, Messenger, or its newly released Twitter alternative Threads.
Meta's news blackout isn't just affecting large, professionalized news organizations, though. It's having an outsized effect on small publishers. Gizmodo spoke to half a dozen student journalists and station managers who say the ban on news links, intended to hurt big-name publishers, has instead hamstrung their vital ability to fundraise, recruit volunteers, or engage in community outreach. One dejected student journalist said Meta's overpowering assault on the news has made her abandon her dreams of being a reporter entirely. And the Online News Act, intended to boost Canada's local news, seems instead to have increased the hardships of the nation's most local outlets.
Little stations, big war
Luke Smith, the station manager of the University of Toronto's CIUT-FM, says the blocking of his station's Facebook page has dealt a severe blow to its audience outreach, particularly among older listeners. Several of the more popular shows running on their stations date back to the 90s or early 2000s. Unlike younger listeners, those audience members are mostly active on Facebook.
CIUT has eight full-time employees and around 150 volunteers, around half of which are students. The state has five shows run by students and was planning to add eight more in the coming months. Smith said he was frustrated with Meta's decision to include student-led stations like his in the blackout and said the company "fundamentally misunderstands our mission."
"Our goal is to provide educational opportunity and share community information by attending community events," Smith said. "Commercial radio talks to the public, the CBC talks for the public, but community radio talks from the public."
Like Grice, Smith said he had noticed Facebook and Instagram pages for several other stations go dark in early August before waking up on day to find his station had been added to the digital blacklist. Student volunteers tried to sneak around the ban by promoting content for the station on their own personal accounts. That didn't work either. The students say their posts were restricted merely by mentioning or tagging the station. With its ban, Meta has pinned a digital scarlet letter to college radio stations.
"It's introduced a sense of secrecy," Smith said. "I feel like we've become Voldemort. No one can say our name." A Meta spokesperson said Facebook and Instagram do not restrict or block posts if they tag a news outlet.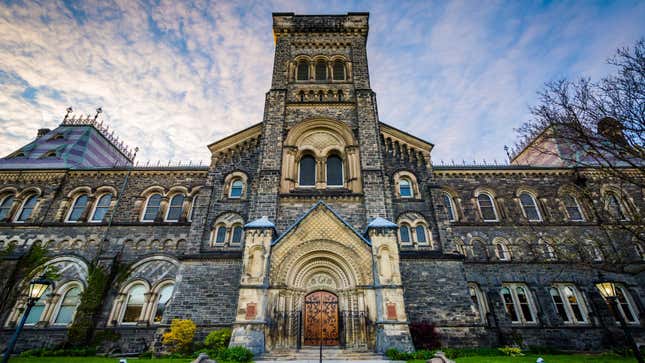 Journalist dreams, dashed
More than 4,000 miles West at Camosun College, in Victoria, British Columbia, 29-year-old second-year student Jordyn Haukaas has been dealing with similar fallout. The communications student says she realized the news ban had come for her student paper, The Nexus, when she tried and failed to share one of her reported stories on the paper's Facebook page. Haukaas told Gizmodo she was aware of the threats coming from Meta but was still surprised to find her small school paper caught in the crosshairs. Almost immediately, Haukaas noticed a dip in readership.
"We're definitely noticing a spiral downward of students consuming our news," she said.
Like many school publications, the Nexus publishes bi-monthly, with only one edition per month in the summer. That publication timeline means social media pages are crucial vehicles for the paper to stay in touch with students and members of the local community. Now, stripped of a crucial distribution method, Haukaas says she and other staff members are considering physically standing outside of school buildings with newspapers in hand to, in her words, "combat the losses."
Meta's strong-arm tactics and abrupt gutting of news in the country have taken a toll on Haukaas. The 29-year-old once dreamed of pursuing a career in journalism but says recent events have left her searching for a different career entirely.
"I'm just feeling very discouraged," Haukaas said. "Obviously after school, you want a job where you'll pay off your student loans and you want stability. The ban is erasing vital communication that we need as Canadian journalists."
Stifled students
Grice, the station manager at the University of Victoria radio station, faces similar stresses. In an interview with Gizmodo, he said Meta's restrictions have gutted his ability to recruit for new positions or get word about CFUV out to new students. Meta's news blackout, he said, has essentially made his station invisible on social media. Users who follow these blacklisted pages never receive an alert that the publication they followed was blocked, so Grice says some students simply assumed he and other members of the station had stopped posting.
The true extent of the ripple effects of Meta's news restrictions does not stop with the papers or radio stations. Grice says the blackout makes it more difficult to promote concerts he and other stations organize. That means local artists and musicians who rely on community stations are similarly seeing their fledgling audiences evaporate. No local music showcases, no big breaks for independent artists.
Community lifelines cut off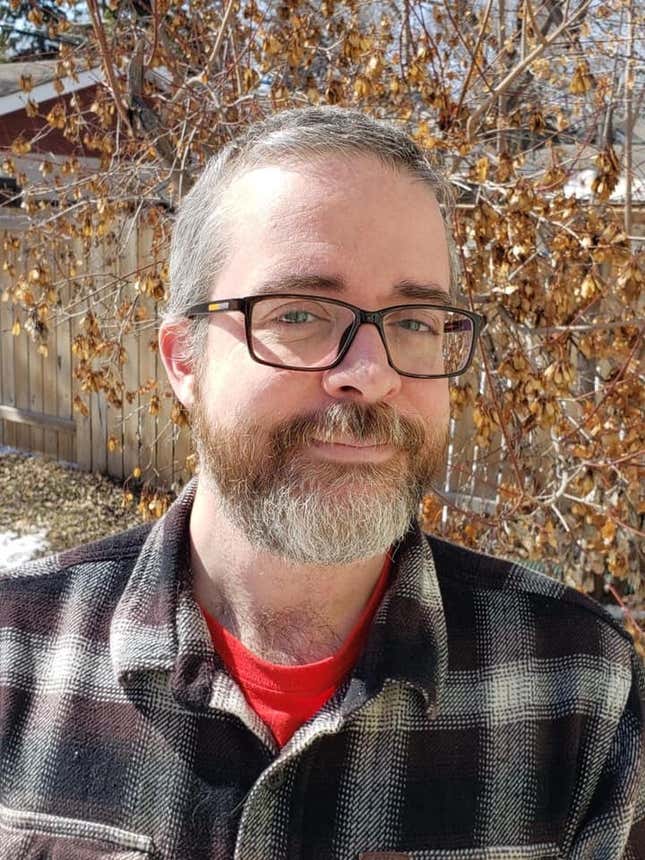 College radio stations aren't the only ones feeling the heat from Meta's blackout. Community radio stations, which operate as non-profits but aren't majority student-run, are arguably under more threat since they do not have intuitional names to support them. Neil Adams, the station manager of Regina Community Radio, expressed frustration that local stations like his, which fight tooth and nail to stay afloat financially even in the best of times, have found themselves caught in the middle of a drawn-out game of political chicken between Meta, the Canadian government, and big-name news publishers. Regardless of the eventual policy outcome, all three of those combatants will walk away with survivable scratches. For smaller nonprofits, the protracted contest could prove fatal. CJTR has just two full-time employees and reaches around 2,000 listeners per week in the Greater Regina Area.
"I didn't ask for this," Adams told Gizmodo. "I've got Godzilla and Mechagodzilla about to step on my house. One of them is saving the city from the other, but I'm just going to get stomped in the meantime."
Adams, who recently turned 40, took the helm as station manager at 91.3FM CJTR in 2021 following several stints in non-profit organizations and campus media. CJTR airs in the Saskatchewan town of Regina and serves as the unofficial college radio station for the University of Regina. The passionate station manager has just two full-time employees and around 80 volunteer hosts, with an annual operating budget of $130,00 per year. Unlike large publications and radio stations, local community stations like CJTR receive little by way of funding from the Canadian government.
"I get some municipal grants, I get some provincial grants, but we don't get a dime from the feds," Adams said.
That lack of government support makes volunteer donations essential for keeping the lights on, and that necessitates fundraising. In recent years, Facebook and Instagram eased the station's financial struggle by serving as a critical platform to attract eyeballs for donation drives and fundraising concerts. But that saving grace disappeared last month when Meta began blocking CJTR's Facebook and Instagram pages. Adams says he initially tried to maneuver around the ban with "sneaky links" and shortened URLs, but to no avail.
"They're clearly one step ahead of us on tech." Adams said of Meta. "Our Facebook page is completely useless now."
Now, Adams says he's scrambling to scrape together $40,000 to keep the station afloat. That was already a difficult task before Meta's blackout but now borders on impossible. Adams said it's possible the station could cease operating as it currently does or may go up for sale if he can't come up with those funds in time.
"To do that without social media is going to be a serious challenge," Adams said. "I doubt that we're going to be able to do it."
College journalists caught in the crossfire
Each of the station managers and student journalists Gizmodo spoke with questioned why their small, nonprofit operations were apparently being held to the same standard as some of Canada's largest, national publishers like the CBC, which employs nearly 8,000 full-time staff.
Should college and small-town radio stations even be considered news outlets? On the broadcasting side, community radio stations, a category that includes college stations, are required by law to dedicate 15% of their airtime to spoken work content. If Meta were to comply with the Online News Act, those stations would be entitled to some form of compensation as news providers because of that spoken-word requirement, though the specific dollar amount remains unclear. Meta appears to be leaning on the carve-out to justify lumping small stations in with other heavyweights, but station managers like Adams say the reality isn't so simple.
"I don't have any actual news programming," Adams said.
Instead, Adams says his mandated spoken word quota consists of fiction, radio drama, or cultural commentary, along with a small serving of international syndicated news. Grice said his station doesn't cover breaking news. The news presented by CFUV focuses on local culture and events, much of which students and locals can't get anywhere else, he said.
In some cases, Meta's wide-reaching news ban doesn't even appear to be catching all of its targets. One station manager speaking with Gizmodo said Meta blocked then station's Facebook page but surprisingly left its Instagram page unscathed. The station manager asked Gizmodo not to reveal their identity over fears Meta would retaliate and shut the page down. Loss of access to that page, the manager said, would deal a "crippling blow" to their outreach to students who widely use the platform.
"We were certainly wounded by losing Facebook, but we didn't get a critical hit from Instagram," he said.
The station manager believes the Instagram page was able to fly under the radar because he created it separately from the Facebook account. Still, the added scrutiny has left him "gun shy" from posting spoken word content or anything that could come even remotely close to being considered news on their Instagram pages. Despite their cautious approach, the manager still believes it's likely only a matter of time before Meta discovers the oversight and disables the account. Despite evading the ban, the station is still censoring itself.
"We're just counting our lucky stars, and I'm not taking it for granted, but I suspect at any moment, as soon as we'll probably lose it," he said.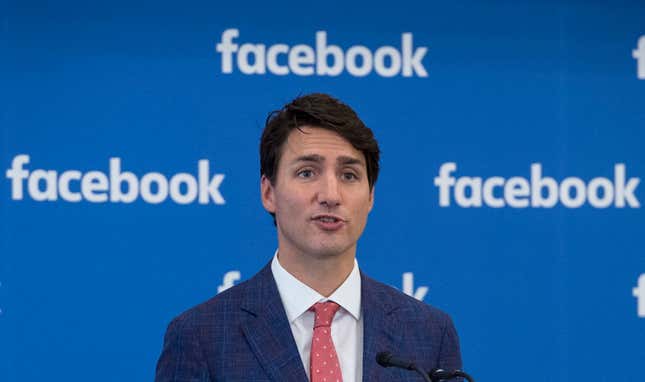 Meta doesn't seem willing to budge
Meta has framed its decision to end news visibility in Canada as a simple business move. Along with Google, which would also be required to make deals with new publishers under the Online News Act, Meta says it fears it would be burdened with endless negotiations and unpredictable financial costs if forced to sign contracts with news publishers. That, the company asserts, would put it in an "unworkable situation." Last year, Canada's Office of the Parliamentary estimated Google and Facebook combined would wind up paying around CA$329.2 million (roughly $242.99 million USD) to news publishers as a result of the legislation.
But it's not just the tangible dollar amount Meta and Google object to. Throughout its months-long skirmish with Canadian officials, Meta has stuck firm to its opinion that the Online News Act and other similar bills popping up around the world are "fundamentally flawed" because they misinterpret the relationship between news publishers and social networks.
"Meta does not proactively collect links to news content to display on our platforms," a Meta spokesperson told Gizmodo. "Instead, publishers actively choose to post on Facebook and Instagram because it benefits them to do so."
Moreover, Meta doesn't seem to buy the argument that it maintains some greater responsibility to the public as an important distributor of news. The Facebook and Instagram parent company claims its users "don't come to us for news," despite research showing more than half (53%) of Canadians saying they use social media to do just that. Recent reports show daily active users and time spent on Facebook and Instagram in Canada have roughly stayed the same before and after Meta started restricting news content.
In a statement, Canadian Pascale St-Onge criticized Meta for refusing to participate in the regulatory processes.
"They [Meta] would rather block their users from accessing good quality and local news instead of paying their fair share to news organizations.," St-Onge told Gizmodo. "Google and Facebook earn 80% of all digital advertising revenue in Canada. Meanwhile, hundreds of newsrooms have closed. A free and independent press is fundamental to our democracy, and Canadians expect tech giants to follow the law in our country."
That stalemate has forced Canadian officials and industry leaders to try and fight fire with fire. The country's federal government announced it would no longer buy ads on Meta platforms, as have local governments in Quebec and Ottawa and an assortment of businesses. Major news publishers led by the Association of Broadcasters and NewsMedia Canada, meanwhile, have banded together to demand Canada's Competition Bureau open an antitrust investigation into Meta for violating federal competition laws.
Brent Jolly, a former journalist who advocates in favor of reporters and news organizations in Canada, told Gizmodo Meta's abrupt decision to starve out news organizations was "borderline autocratic."
"This is something we'd expect to see in Putin's Russia or in Belarus, not here in a western parliamentary-style democracy," Jolly said. "They're throwing a hissy fit because somebody's coming down on them and they don't like it."
Meta's hardball strategy has worked before. Canada modeled the legislation on a similar law passed by Australia in 2021. Meta briefly followed through with its threat to cut off news access Down Under but backed off after the government agreed to come back to the negotiating table with a watered-down version of the bill.
Still, despite the recent headaches, Grice, from the University of Victoria radio station, remains a vocal supporter of the Canadian government's effort to force Big Tech to pay for news. Others, like Haukaas, are less convinced. When asked about the Online News Act, the student editor said she was shocked government officials couldn't have seen this outcome coming. She's not alone. Leading up to Meta's restorations, numerous commentators pointed out the government's apparent lack of leverage and accurately predicted Meta would cut off news and hold publishers hostage. College and community publications were then left bearing the burden of that face-off, with no real support from the government.
"While I would love to blame them [Meta], I also can see why they did what they did," Haukaas said. "This was pennies to them."
Canadians generally have mixed feelings about the legislation. Around half (41%) of Canadian adults surveyed by research and analytics company Lever said they support the Online News Act, compared to 31% who oppose it. 26% of those respondents said they didn't know enough about the bill to offer an opinion. The respondents were less equivocal when asked about Meta's action. Just 12% agreed that Meta should be able to protest the law, and 59% said the company should restore access to news immediately.
Several of the college station managers Gizmodo spoke with said Meta's restrictions, though painful, had reinforced their desire to focus their outreach efforts on other platforms, namely, TikTok.
"I think that's [shifting to TikTok] definitely an opportunity and it's something that we haven't maybe used enough. And I think we're almost being forced use that, which I'm into," Grice said.
Smith from the University of Toronto station agreed. Even if Meta does come back to the table and strikes a deal with the Canadian government, the reputational damage has already been dealt with small publishers. Smith, said he isn't interested in throwing all his eggs back into Meta's basket following their aggressive actions.
"Facebook has just ruled themselves out," he said. "They're not the only fish in the sea here so we'll just move to TikTok, or platforms where we know the students are going to be and hope that our broader audience will consider moving with us."
Meta's collateral damage extends beyond news publishers
In some cases, Meta's wide interpretation of what counts as a "news provider" has led to the blacklisting of pages that aren't publishers at all. One of those pages belongs to the Indigenous Communication & Fine Arts department at First Nations University in Regina. Academics and staff in the department, like Professor Patricia Elliott, used the program's Facebook page as an outlet to alert the largely indigenous student body to new job opportunities and scholarships. Elliott told Gizmodo professors would occasionally share a student's writing after they won an award but described the page as clearly not a purveyor of news. That's not the way Meta sees it.
Around August 10, Elliott recalled taking a moment to herself during a conference to check the department's Facebook page. She was confused at first as to why it was inaccessible and thought maybe she had forgotten to update the app. When she finally realized her resource for students had been taken offline by Meta's blackout, Elliott says she was "furious."
She posted a screenshot of what she saw: a message from Facebook reading, "We reviewed your Page and determined it is a news outlet. In response to Canadian government legislation, content from news outlets can't be shared in Canada… If you believe we got this wrong, you can request another review in 6 months."
Elliott quickly tried to appeal Facebook's designation but was met by a torrent of forms. The professor eventually received a response from Facebook saying moderators had reviewed the page and concluded it "appears to be a news outlet." Appalled, Elliott tried to appeal the decision again only to be told she would have to wait six months. Until then, students will remain cut off from crucial resources. Elliott speculated that this appeals process appeared to be the result of unsophisticated automated systems. Meta did not respond to questions about Elliott's experience.
"This made the argument clear in my mind why we need these platforms regulated," Elliott said. "Somehow Meta and Google write their own rules and the time has come to say you cannot write your own rules."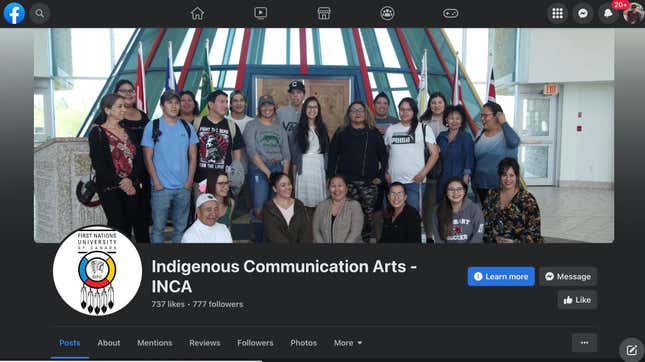 Parliament wants to bargain; Trudeau says he won't give in to 'bullying tactics'
Canadian lawmakers have shown some willingness to court Meta and Google in recent weeks as the stalemate drags on and publishers continue to feel the hurt. Lawmakers tried to bring Meta back to the negotiating table earlier this month by publishing draft regulations that specify Meta and Alphabet would be required to pay publishers a minimum of 4% of their annual revenues in Canada in order to carry Canadian news links. That was intended to clear up some of Meta's concerns about the law imposing unknown financial burdens, but the company still didn't take the bait.
"As the legislation is based on the incorrect assertion that Meta benefits unfairly from the news content shared on our platforms, today's proposed regulations will not impact our business decision to end news availability in Canada," Rachel Curran, head of public policy for Meta in Canada, said in a statement sent to Fortune.
What about Google? Like Meta, the Online News Act as currently written will require it to strike deals with publishers when it goes into effect. Google has threatened to remove Canadian news links from its search results and other major products if the law goes unchanged, which could turn a troubling situation for publishers into a nightmare. Unlike Meta, however, Google has shown more willingness to negotiate with Canadian lawmakers and reach a middle ground. Publishers and experts speaking with Gizmodo uniformly felt more optimistic Google would reach some policy agreement.
At the same time, though, other top Canadian officials haven't shown much interest in de-escalating the confrontation with Meta. Prime Minister Justin Trudeau, who has said Meta is engaging in "bullying tactics," pressed the attack last month by accusing the company of putting "profits over people" when it limited access to news sites amid deadly Canadian wildfires.
Jolly, the president of the Canadian Association of Journalists, said it seemed unlikely the Canadian government would back down from key provisions of C-18 even in the face of continued pressure from Meta. The battle, in other words, could be a long one of attrition. Small publishers will likely be the first casualties.
"The train has left the station on the legislation," Jolly said.
Recent estimates from Fortune suggest Meta would likely have to pay Canadian publishers $62 million per year to share links and remain in compliance with the Online News Act. That may seem like a rounding error for a company valued at more than $800 billion, but experts speaking with Gizmodo say Meta may actually be in a fight for its life, albeit the early stages.
Just as Canada drew on past legislation in Australia to inspire its current fight, other countries around the globe may feel empowered to propose copycat legislation if news in the Great White North manages to survive the conflict. Brazil and the state of California are already considering similar legislation. Ambitious US lawmakers like Democratic Minnesota Sen. Amy Klobuchar have proposed pursuing similar legislation at the federal level. Eventually, a light Canadian snowflake could plausibly turn into a financially ruinous snowball.
Trudeau acknowledged Canada's trend-setting role during a recent interview with the CBC. The prime minister, who had just returned home from a meeting with G20 countries in India, said leaders from other countries were cheering his fight with Meta and urging him to "stay strong. Some of them, he said, seemed interested in following suit.
"They're [saying], 'You go Canada, you take this fight,'" Trudeau said. "So we'll do it. We don't mind doing it because it's so important.
In the meantime, small publishers, college students and community radio hosts like Adams bear the brunt of the damage in the complicated game of four-dimensional tech policy chess. Speaking with Gizmodo, Adams said he was trying his best to bob and weave in the no man's land between Meta and Canada but admitted he's quickly running out of ammunition.
"To be frank, I make $17.50 an hour," Adams said. "This shit is way above my pay grade to have to deal with."