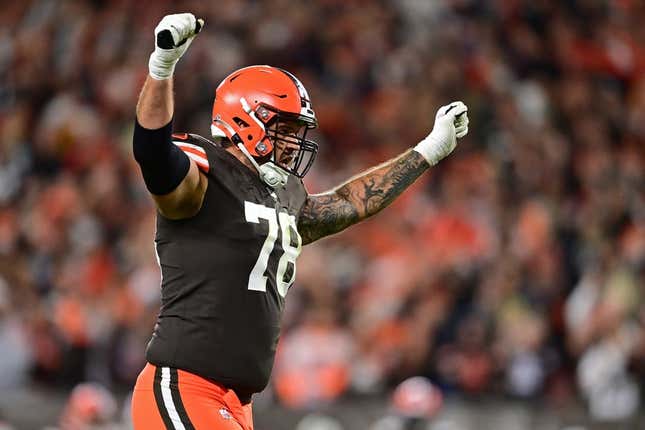 Cleveland Browns starting right tackle Jack Conklin suffered a right knee injury midway though the second quarter of Sunday's season and home opener against the Cincinnati Bengals.
Which Team USA player will have the most success this NBA season? | Agree to Disagree
Conklin was pass blocking and Cincinnati edge rusher Trey Hendrickson was in pursuit of quarterback Deshaun Watson when Hendrickson fell and rolled up on Conklin. He was carted off and ruled out moments later.
Conklin was replaced by 2023 fourth-round draft pick Dawand Jones out of Ohio State.
Conklin, 29, was selected by the Tennessee Titans with the eighth overall pick of the 2016 NFL Draft. He played for Tennessee until joining the Browns in 2020. Conklin was an All-Pro first-team selection with the Titans in 2016 and the Browns in 2020.
–Field Level Media