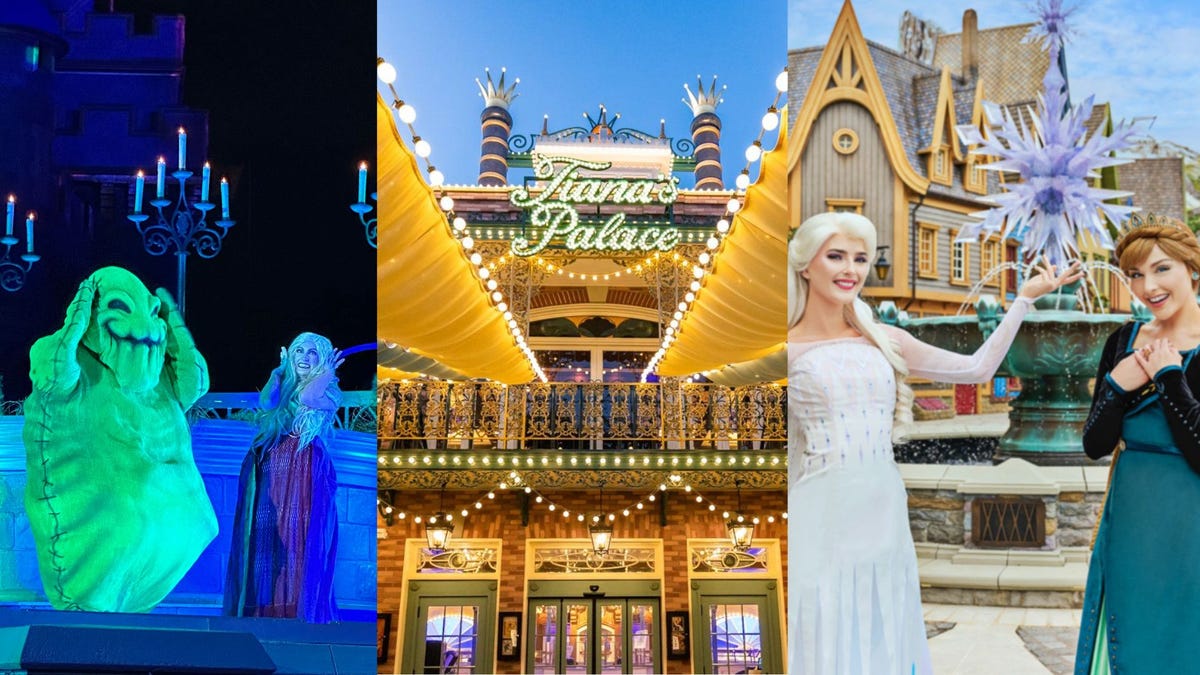 At Walt Disney World, the Not-So Scary Halloween is the main attraction for Halloween. It has something to offer everyone. It's the only place adults can dress up and trick-or-treat in costumes without feeling embarrassed. They are also allowed to take as much candy as they want out of the park. Second, it's the spooky, silly, and somewhat macabre season at Disney, featuring shows with their villains: the Sanderson sisters,, and Jack Skellington,, who will host the night fireworks celebrations. After a hiatus of a few years, the realistic animatronic Pumpkin King is back in action to interact with the crowds. The Sanderson Sisters' Hocus Pocus: Villain Spectacular.
–that is my favorite thing,is summoning all the Disney baddies in their Hocus Pocus: Villain Spectacular.–really ties together the spooky Halloweentown projections that feature villain "I want", songs. Unique to the event, and absolutely my favorite thing, is the Sanderson Sisters summoning all the Disney baddies in their
Hocus Pocus: Villain Spectacular01001010.01001010–t01001010hough we wish more recent big bad01001010s could join in the fun and see the concept expand around the park with more of a take over by the villains with overt overlays. This is not to say there aren't any new fun appearances. The Sanderson sisters will be doubled with the witches dressed as humans, but you can also see Minnie Daisy, and Clarabelle dressed as Hocus Pocus characters during the Boo to You parade.